Well Type Infrared Mold Heating Furnace
Well Type Infrared Mold Heating Furnace
ruijia

jiangsu

20 days

100srts/month
We are a professional supplier of metal extrusion equipment,We can make a whole program for you, only need you to provide the following information:
1. Drawing
2. Product material requirements
3. Product Usage
4. output
Product advantages:

Mold heating furnace is an auxiliary equipment for the extruder,Mold heating furnace is mainly divided into induction heating furnace and infrared heating furnace.
The main function is to heat the mold (generally electric heating) to a temperature close to the aluminum rod to facilitate extrusion.
The advantage of the furnace is that it is convenient to take and put the mold,convenient and energy efficient。
After the heating element heats up, it directly transfers heat to the inner hole of the through hole, and uses the hot air circulation fan to transfer the heat generated by the heating element into the furnace through the air, so that the mold is heated and uniformly heated.Thermocouples are provided in each heating zone for temperature measurement, temperature control and over-temperature alarm, which is safer and more reliable.
The mold furnace fan is assembled by high-temperature stainless steel fan blades and high-temperature stainless steel shafts and high-temperature bearings. It is adjusted by static and dynamic balance to achieve better low-sounding and stable operation, and air-cooled and water-cooled around its high-temperature bearings. The device can better control the temperature in the furnace and dissipate with the fan shaft.
The structure of the material is welded by ordinary steel plate and section steel, and the track of the material is welded on the upper part. The material is equipped with a walking wheel, which can enter and exit with the track. The material car is welded with 20mm thick A3 plate, and has reasonable air outlet holes, which can make the mold have better soaking effect.
Well type mold heating furnace: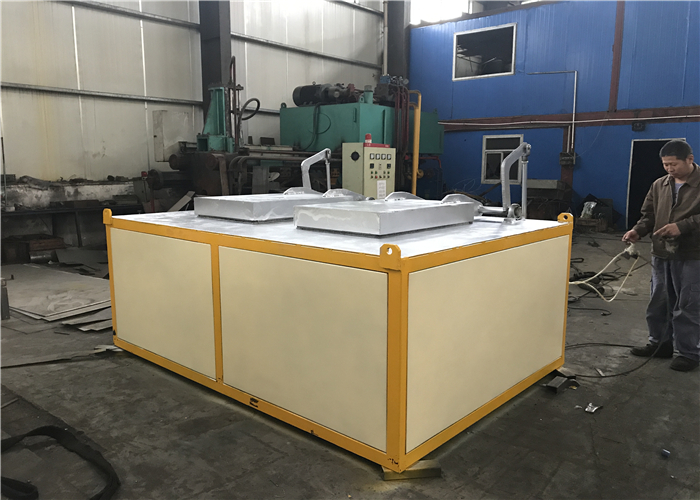 Drawer mold heating furnace: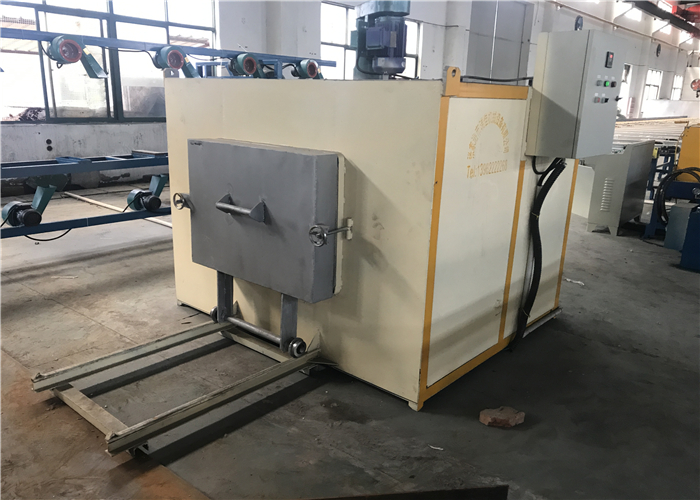 nduction mold heating furnace: