Double Door Ageing Furnace
Double Door Ageing Furnace
ruijia

jiangsu

20days

100sets/month
We are a professional supplier of metal extrusion equipment,We can make a whole program for you, only need you to provide the following information:
1. Drawing
2. Product material requirements
3. Product Usage
4. output
product description:
The aging furnace is a device that improves the mechanical properties (increased strength and hardness) by heating some specific grades of aluminum alloy profiles (200 ° C ± 5 ° C);According to the heating method, it can be divided into: natural gas heating and electric heating; from the structure can be divided into: single door and double door。
The aging furnace utilizes a high-power circulation fan (centrifugal fan, drum type fan) to achieve hot air circulation and achieve uniform temperature.
This equipment has the following features:
1. Electric car in and out (convenient to load and unload materials)
2. Furnace door electric lift.
3. Automatic temperature control.
4. Over temperature alarm.
5. Automatic insulation timing.
Easy to operate, safe, energy efficient, environmentally friendly.
12 m double door aluminum aging furnace: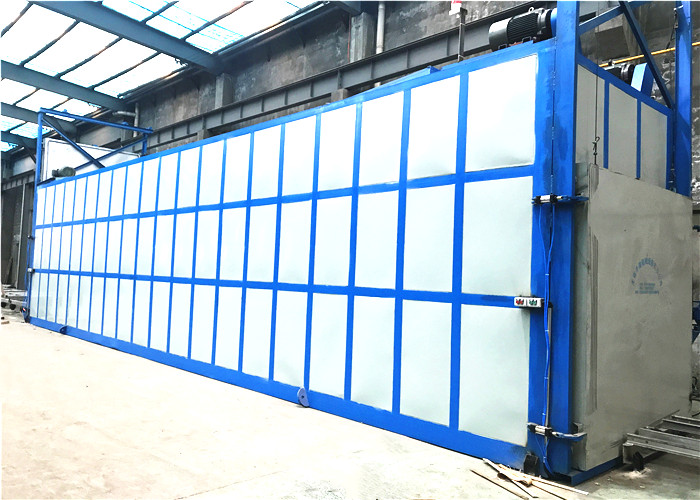 Aging furnace shipment: